New agreement to attract talented Brazilian researchers
A new collaboration between Danish universities and the Brazilian authorities will ensure than more young talented Brazilian researchers come to Denmark.
The eight Danish universities have entered an agreement with the Brazilian authorities about Danish participation in the scholarship and mobility programme 'Science without Borders'.
The cooperation with Brazil is the first of its kind in the Nordic countries and means that talented Brazilian PhD and postdoctoral students have the chance to study and carry out research in Denmark with scholarships from the Brazilian state covering their expenses.
Focus on internationalisation in growth markets
The 'Science without Borders' agreement was signed on 19 September with H.R.H. Crown Princess Mary and a Danish university delegation in attendance at the Pontifical Catholic University in Rio de Janeiro.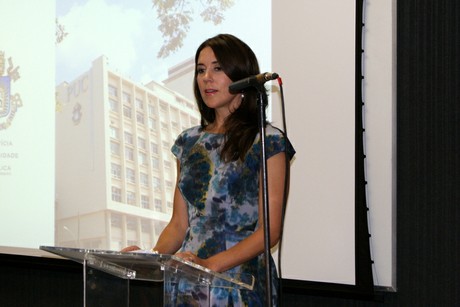 Higher Education Minister Morten Østergaard welcomed the agreement and is delighted that Danish-Brazilian education and research cooperation is now even stronger.
– The agreement is completely in line with Government's aim on having special focus on increasing internationalisation in growth markets. It is important for Danish trade, competitiveness and our knowledge agenda that Danish universities strengthen collaborative opportunities with the world's seventh largest economy . Brazilian researchers, who now have the opportunity to come to Denmark, will contribute to the Danish research environment with new knowledge and insight and will help increase the network of Danish universities in Brazil, says Morten Østergaard.
Danish delegation presents study and collaborative opportunities
The agreement is one of many initiatives which have resulted from the Memorandum of Understanding on science and education signed by Denmark and Brazil in February 2011.
During the visit, the Danish delegation will visit a number of Brazilian universities, research centres and state institutions to present study and collaborative opportunities at PhD and postdoctoral level.
The visits will create greater visibility of Danish positions of strength and levels of knowledge as well as provide the opportunity to establish new institutional relationships that can support future exchange and cooperation.
Science and Education Attaché in Brazil
Brazil is investing heavily in research and education and will account for an ever increasing share of international student mobility in the future.
Therefore the Higher Education Ministry, as a result of the MoU between the two countries, stationed a science and education attaché in São Paulo, Brazil. He will aid the ministry in fulfilling the conditions of the agreement and support new initiatives, including 'Science without Borders'.
The Danish Agency for Science, Technology and Innovation is also establishing a strong collaboration with Brazil on food research, while there is also potential within other fields such as energy and the environment.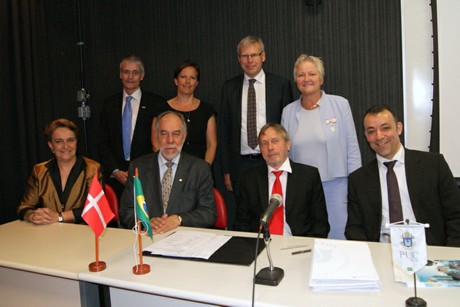 About 'Science without Borders':
It is a scholarship and mobility programme established by the Brazilian Government to strengthen the country's technology and development through mobility programmes for students and researchers at international recognised universities.
The programme aims to send 100,000 students abroad.
Countries participating in 'Science without Borders' are Australia, Belgium, Canada, France, Italy, Japan, the Netherlands, Portugal, Germany, UK, Spain, South Korea and the United States.
The agreement with Denmark will see up to 700 Brazilian PhD and postdoctoral students study at one of the eight Danish universities until 2015.
---
For further information please contact:
Danish Agency for Universities and Internationalisation: Chief Adviser Jacob Fuchs, tel. +45 7231 8630 / 2072 2581
Science and Education Attaché Anders Ødegaard Christiansen, tel. +55 (11) 9 6863 6702
Press Officer Ingeborg Nielsen, tel.+45 2211 0200